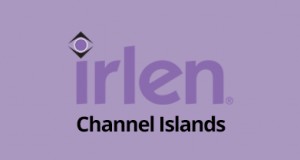 Welcome to Irlen Channel Islands
Our new website is currently under development.
Approximately 15-20% of the population with reading problems, ADD/HD, dyslexia, or various learning disabilities may suffer from Irlen Syndrome. In many cases these people are often perceived as being underachievers, with behavioural, attitude, or motivational problems. They may, in turn, be regarded as being 'bright' but seen as 'not trying hard enough.' The Irlen Method does not replace the need for instruction or remediation but removes a barrier to learning.
An initial assessment will determine the correct overlay for each individual. The subsequent assessment will assess the correct filter.
---
To find out more or to book a assessment please contact Irlen Channel Islands:
Telephone: 44 1534 864543
Mobile: 07797 922561
Email: info@irlen-ci.com
Alternatively, please visit my FACEBOOK page by clicking here. 
 
---
Irlen is EU registered trademark no 5669809IRLEN. The use of trademark Irlen® throughout this site is an authorised and regulated use of  the trademark. Copyright © 1998-2016 by Perceptual Development Corp/Helen Irlen. All rights reserved.